Gillingham Minibus Hire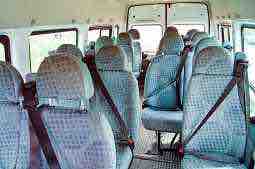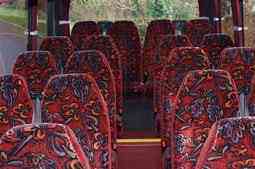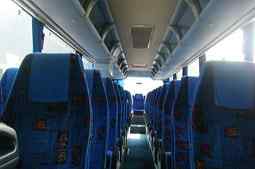 Gillingham – HOME  
Our Gillingham minibus hire is the premier company for private transportation in the area. We offer our clients an elite service which satisfies their desire for luxury and comfort. Our clients always return to us after they experience the quality of our work and they also refer us to others. Whenever they need timely support or assistance with planning trips around Kent, our minibus hire in Gillingham is there for them. 
 
We have a lot of experience in the transportation industry and have served residents of Kent with distinction for several years. Our flexibility is one of the reasons why we remain the leading transportation provider in the area. If you have been looking for a reliable service that will get you to your destination on time, give us a call. First-time clients are usually as impressed with our service as those who have been with us for years.  
 
Great Customer Care 
Customer care is the foundation of our business. We have grown from strength to strength over the years and it is due to the tremendous support we receive from our clients. No job is too big or too small for us and we deliver the same great quality of care to each group that travels with us. 
 
Whether you request an 8 seater, a Mercedes 16 seater or Volvos which can seat 96 people, we will treat your needs as a priority. We will pick you up in the early hours of the morning to help you catch a flight or ensure that you reach home safely after attending a wedding. Our thoughtful drivers display the consideration needed for funerals and other times of grief and always have a few stories of local attractions on hand to share during your day trips in Gillingham. 
 
Affordable Rates 
Many people want to go on trips around the United Kingdom but they worry about the cost. With our minibus hire in Gillingham, you pay much less than you would if you hired several cars. In fact, when you assess the environmental cost of taking cars instead of hiring a private coach, it is better to use a minibus hire which results in less harmful emissions. 
 
Our drivers are aware that our passengers want to enjoy the journey as much as the destination. They drive at a reasonable rate when you are on coach tours, so you can enjoy the scenery around you. Instead of having to struggle on public transportation and be subjected to unreliable scheduling, you can be assured that you will arrive on time. In fact, our drivers always ensure that you will arrive at any venue 30 minutes in advance of when you need to be there. 
 
You can easily compare our rates with our competitors. Whether you are going on a short trip to the nightclubs in Gillingham, want to visit a manor house or plan to attend a festival that is further from the city centre, we offer the best prices. All of our quotes are free and all you have to do is visit our website or call for more information. Let us make travel in Kent a breeze for you and your group. 
 
Tour Gillingham 
The Royal Engineer's Museum is one of the best places to visit in Gillingham if you want to learn more about military operations in the United Kingdom or have an interest in engineering. Many tourists come from other parts of the UK just to see the tanks, aircraft and medals. After a day of touring, we can carry you to any of these popular restaurants and nightclubs in the area: 
The Barge 
Brewers Fayre The Honourable Pilot 
Rowlands Bistro 
Beijing Inn 
Bliss Bar 
Legends Nightclub 
Beacon Court Tavern, Shepherd Neame 
 
People who prefer the outdoors often look for activities that allow them to get in touch with nature. Riverside Country Park is a relaxing getaway and an ideal place to spend some quality time with family or friends. We can help you to transport a small group of 8 or 16 people in our 8 seater or 16 seater. We can also assist with transporting medium sized groups here during the summer in our 35 seater coach. Other outdoor attractions that you may be interested in are: 
Capstone Farm Country Park 
The Strand Leisure Park 
Chatham Ski and Snowboard Centre 
 
Easy Booking 
Our Gillingham minibus hire can be booked in minutes via our website. Whether you are planning a graduation or a school trip and need assistance with making your travel arrangements, we are here to help. Our qualified customer service agents have years of experience with arranging every aspect of your journey. Once you let us know where you plan to go, what time you want to get there and how many people will be on your trip, we can take it from there. 
 
We take calls at any time of the day. If you have already made a booking but have questions about your trip, feel free to phone our agents. If you are not sure whether you have a definite date for your trip or are not sure where you want to go, our team can give suggestions or help you to identify the times which are best for you. Call us today and benefit from the assistance of our courteous team. 
WHY CHOOSE US
Coach Tracker
Flights monitor at all airports
Manage your booking
Printer friendly tickets
G.P.S System
Specialised GPS system Pick you up on time
Timetables
Excellent time keeping
Avoid train delays
Switch to coach to avoid rail disruption
Save money
Save money on all coach sizes
Travelling with us
Voted number 1 for customer service
Luggage capacity
All vehicles have luggage capacity depending on the number of people
---
Online Exclusives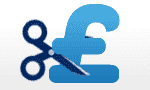 Lowest Rates Guaranteed save money on all sizes coaches.
Creditcards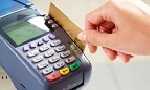 All Credit Cards Accepted
( charges may apply )
Business Accounts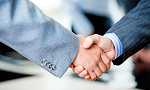 Business Accounts and Contract Work welcome.
Travel to Europe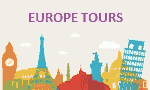 Travel to Europe- All inclusive
24 hours service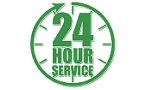 24 hour service 7 days a week.
Airport transfers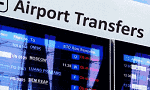 Airport transfers Free parking included at all airports.